Majestic Travel & Treks is a Nepal-based travel and trek operator owned and managed by travel professionals. With over 10 years of experience in t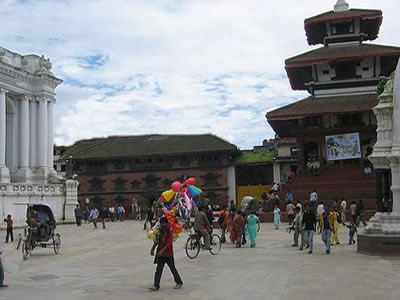 ourism, the company is proud to deliver superior travel products and services without compromising its great comfort, personalized service, style and value. Since its inception, the company is organizing all kind of package tours ranging from budget to luxurious in Nepal, Tibet, Bhutan, Bangladesh, and India. The corporate office is based in Central Kathmandu and has already been internationally known in the area of destination management services in South Asia. We are a genuine tour operator, registered with all the government associates such as Ministry of Tourism, Nepal Rastra Bank - Central Bank of Nepal, Company Registrarís Office and Tax Office. We have been an active member of tourism-related organizations: Nepal Association of Tour & Travel Agents (NATTA), Trekking Agentís Association of Nepal (TAAN), Nepal Association of Tour Operators (NATO), Nepal Tourism Board (NTB), Nepal Mountaineering Association (NMA), Pacific Asia Travel Association (PATA) Nepal Chapter, Himalayan Rescue Association (HRA), Kathmandu Environmental Education Project (KEEP) and several others.

Vision
To be the best and the most innovative travel company in South Asia, winning the trust of guests with our unstinted approach and professionalism.

Mission To deliver the best products with consummate luxurious experience and ensure our travelling guests a comfortable & memorable travel experience.

Best Value Trips
We are specialized in organizing exciting choice of holiday packages for both leisure and adventure travellers of all ages, physical abilities and tastes ranging from culture/heritage tours, trekking, peak climbing, jungle safari, white water rafting, and many other adventurous activities.

Our Team
Our team has an extensive staff of travel specialists who can assist in tailoring itineraries of the trips to suit individual interests and abilities and take care of every aspect of the trips and other travel-related services like Hotel Reservation, Air Ticketing, Transportation, and all logistics.