We are a Nepal-based tour operator with international allure, to organize your dream getaway in South Asia.

In today's highly competitive market of travel business, every operator needs to cater and fulfill the demands of the customers and to create new attractions to stay ahead of competition. By creating and finding new ways of spending holidays we can fulfill the demands of almost every traveller. Whether it be a honeymoon, culture, religion, adventure or a mix of the above, we, at Majestic Travel & Treks assure you that we are able to fulfill your holiday demands.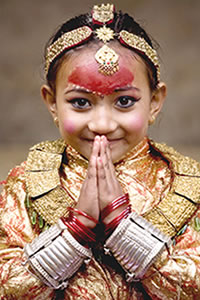 Everyone in our team has a real passion for what we offer: highly reliable and personified services, a good knowledge about the destinations, travel experience and expertise for organizing exciting holiday packages for all budgets and tastes.

We are indeed enthusiastically delighted to share our knowledge and expertise to find the perfect holidays for you and your loved ones in this part of the world.

We organize all kinds of holiday packages ranging from budget to luxury for those discerning travellers who only accept the very best while exploring and experiencing tours in Nepal, Tibet, Bhutan, Bangladesh and India.

Thanking you and hoping to be to your service soon.
Wishing you a journey beyond the imaginable with us!